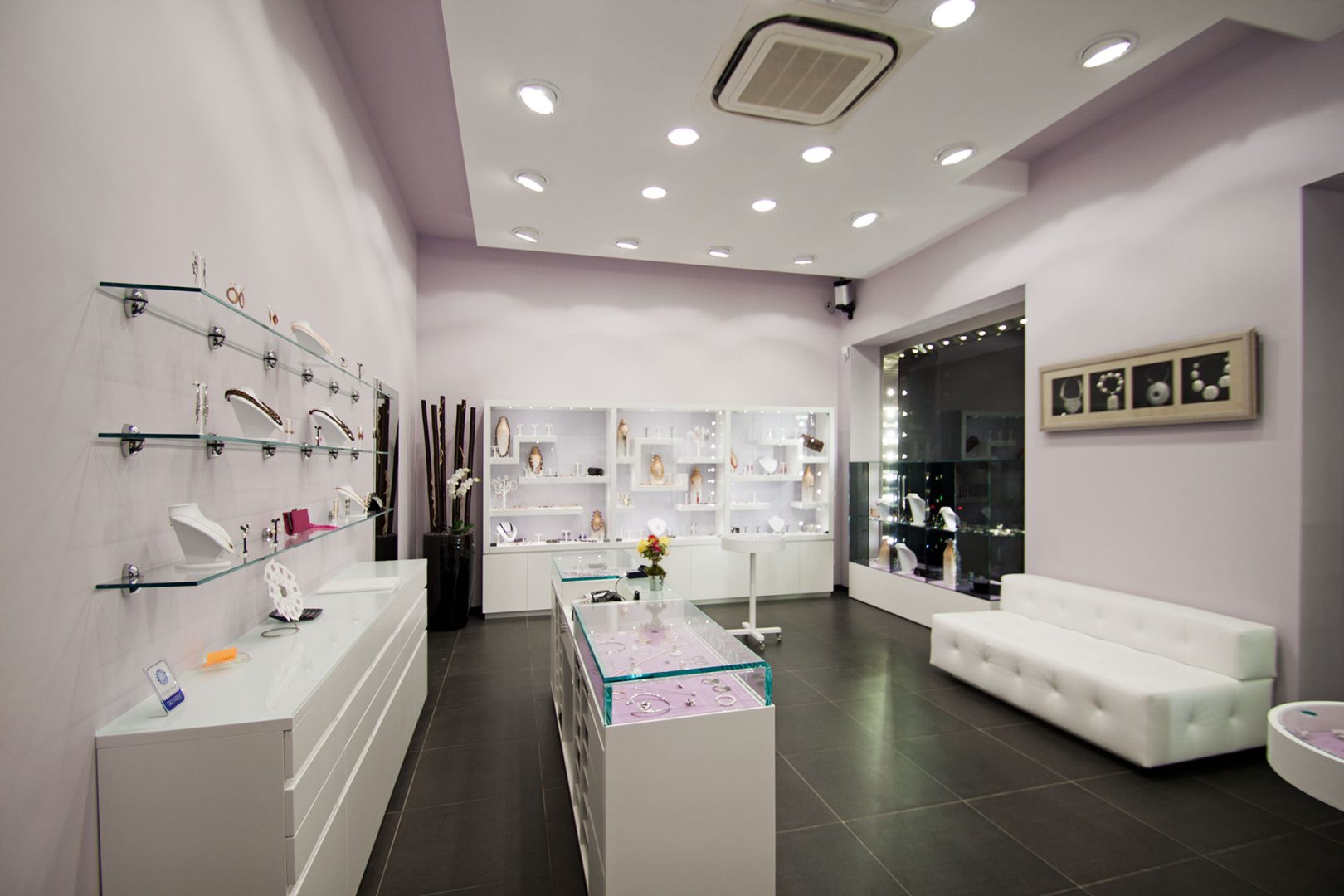 Custom furniture for stores
Glamor, elegance and refinement for prestigious brands
Projects FIAPP offers complete furnishings for boutiques and high fashion stores: furniture, accessories, decorative and design items, customized to the needs and requirements of the Client.
The FIAPP proposal offers everything needed to create hospitable and fascinating spaces: hangers, showcases and wallcases, tables, chairs and armchairs, sofas and poufs, lamps and carpets, fitting room accessories and reception desks, unique and exclusive pieces , to give a glamorous and elegant touch to any room. FIAPP products are made in Italy: all the stages of processing are carried out on national territory, guaranteeing constant control over the quality of raw materials and finishes.
Projects
Our shop creations
Thanks to the constant search for innovative materials and a skilful know-how, the creations for boutiques and for high fashion stores by FIAPP are appreciated all over the world: in fact, during its decades-long history, the company has collaborated with some among the most established brands in the international fashion world. FIAPP projects are created in collaboration with architects and designers, to develop an original concept for the client: every detail is treated with passion and meticulousness, so that the furnishings reflect at best the brand image, through a wise use of materials and colors, lighting and fabrics.
The furnishings for boutiques and fashion stores are complete with every element: not only the main elements (displays, counters, tables, hangers), but also unique and original furnishing accessories, such as floor or wall lamps, vases, mirrors , curtains, rugs, poufs and armchairs, paintings and frames. High quality products, with an innovative and modern design, respecting the centuries-old artisan tradition of Italy: since the beginning, in fact, the brand aims to rework the classic lines and the more traditional taste, combining them with a wise use of the most modern technologies, to integrate latest generation technological solutions within a timeless style and elegance.
The FIAPP projects, united by the excellent quality of the products and the extreme attention to detail, show a deep component of originality: the furnishings for boutiques and fashion stores are made on the basis of the customer's needs, in order to enhance their value and create a welcoming, fashion and engaging atmosphere, where the brand is the real protagonist.
DO YOU HAVE A PROJECT TO CARRY OUT?
OUR STAFF IS AT YOUR DISPOSAL