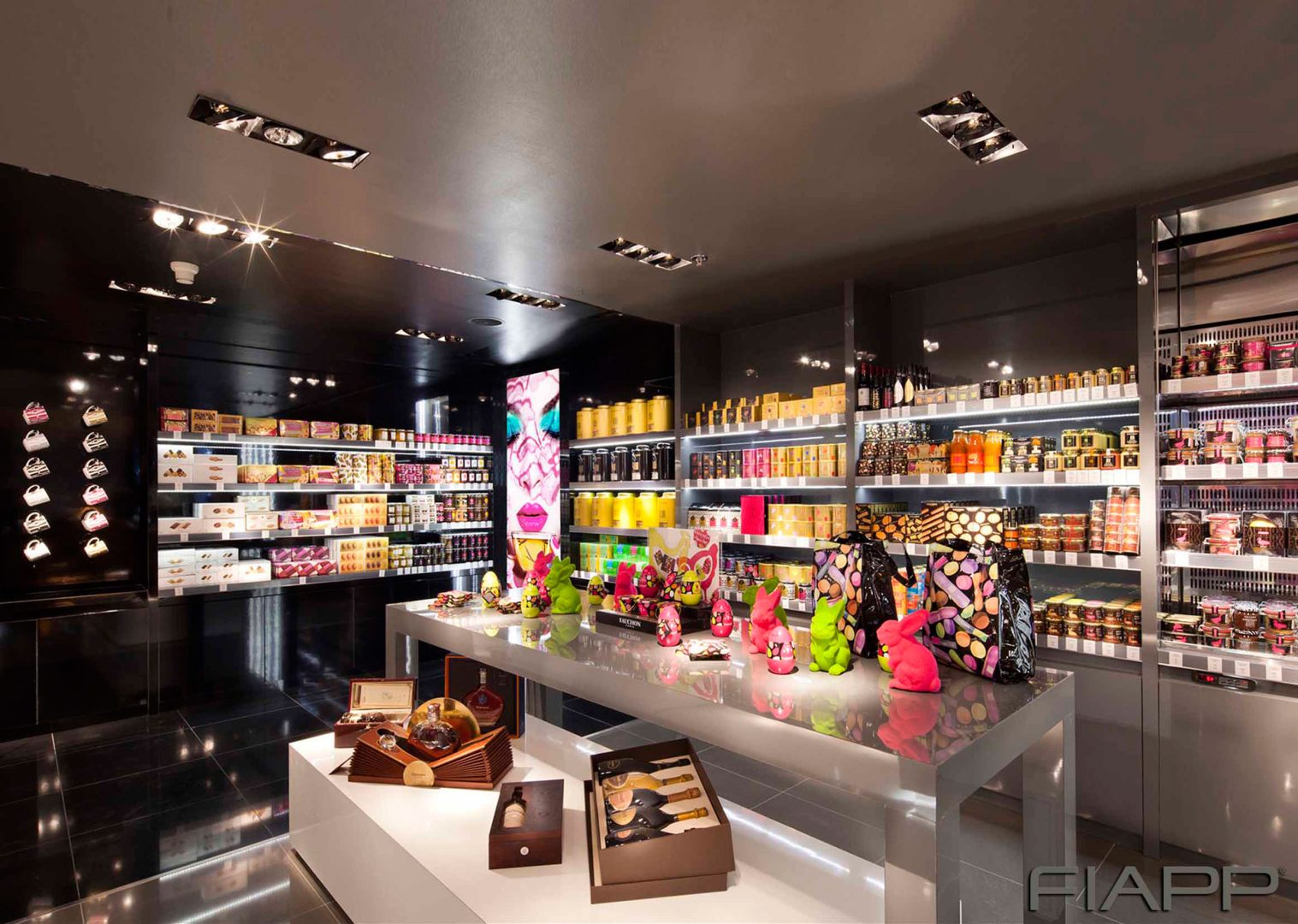 Custom furniture for bars and restaurants
A luxurious and refined touch: hospitality and design
FIAPP manufactures and installs complete furnishings for bars and restaurants; its offer has also extended to the high-level gastronomy sector, with the production of furniture and furnishing accessories for cafés, dining rooms and luxury hotels.
The FIAPP proposal includes bar counters of various sizes and types, chairs and tables, sofas and armchairs, worktops and furniture for the cash desk area, customized displays, lamps, everything needed for the preparation of high quality bars and restaurants class, with excellent quality products, technologically advanced and refined in finishes.
FIAPP produces complete furnishings: work and food preparation areas, exhibition areas, areas for the public, such as rooms reserved for tasting, buffets, lunch or dinner, taking care of every single element with great passion, dedication and competence.
Projects
Our achievements bars and restaurants
The furniture for bars and restaurants designed by Fiapp is the result of the intense creative work of an entire team, made up of expert and qualified figures (architects and interior designers, but also professional craftsmen, technicians and lighting technicians), capable of to develop original and suggestive ideas, which faithfully reflect the spirit and characteristics of the client company. FIAPP collaborates with internationally renowned brands, realizing bars and restaurants in Italy and in Europe and realizes luxury clubs, cafes and lounge bars, restaurants of high class and dining rooms in prestigious hotels.
The FIAPP creations are appreciated for the uniqueness, for the quality of the materials used, of strictly Italian origin and worked on the national territory, but also for the refined and elegant style, able to expertly combine the artistic and craftsmanship tradition of Made in Italy with constant technological research and with an always innovative design. The counters and furnishings for bars and restaurants produced by FIAPP are in fact able to integrate the latest generation of equipment and systems (such as those used for refrigeration, storage, cooking and food processing), creating perfect harmonies with the rest of the furniture and accessories. From a technical point of view, FIAPP designer furnishings are made through craftsmanship and high precision machinery: the result is a proposal rich in history and charm, available in various versions depending on the characteristics of the spaces and the needs of the customer, through the choice and combination of colors, materials, finishes, fabrics and decorations.
DO YOU HAVE A PROJECT TO CARRY OUT?
OUR STAFF IS AT YOUR DISPOSAL